Welcome to the site of the Irish Association for Russian, Central and East European Studies, IARCEES. This site provides information about the Association's background and current activities, membership and publications.
The principal activities of the Association are organising an annual conference and publishing the biennial Irish Slavonic Studies. Regular updates concerning the annual conference and other Association affairs are also posted on our Facebook page.
We aim to expand our range of activities and to develop our Association as a forum for anyone with an interest in Russia, Central and Eastern Europe, and welcome any suggestions and ideas.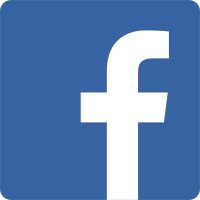 NEWS
"Journeys"
The 41st Annual and International Conference of the Irish Association for Russian, Central and East European Studies
Moore Institute, NUI Galway
4–6 May 2017

We are pleased to announce the next Annual IARCEES and International Conference which will take place at NUI Galway from 4-6 May 2017 and will address the theme of 'Journeys'. The conference will feature a dedicated 'work‐in‐progress' strand outside the theme for Irish‐based scholars across all relevant disciplines.
The keynote will be given by Prof Wendy Bracewell, UCL, on 'Travellers, travellees, and travelling texts: Eastern Europe and the Republic of Letters'.

The call for papers is now closed. Please see here for the provisional programme and registration information/form.
Please direct any questions to VP Róisín Healy.
Concern about the future of the Central European University, Hungary
The Irish Association for Russian, Central and East European Studies would like to express its grave concerns in relation to the proposed law by the Hungarian government, which will make it impossible for the Central European University to operate in Hungary. The CEU's contribution to the field of Central and East European Studies since its foundation has been invaluable, and the closing of the institution would deal a major blow to our discipline. As a community of scholars and teachers, we stand by academic freedom, therefore, we stand by CEU.
Please consider signing the petition and passing on the word.
Special Offer:
Irish Slavonic Studies, Vol. 22, 'Stalin

:

His Times and Ours

' (2005, ed. Geoff Roberts)
Copies are for sale at €10 plus postage (discount for multiple copies).

Please order from the editor.